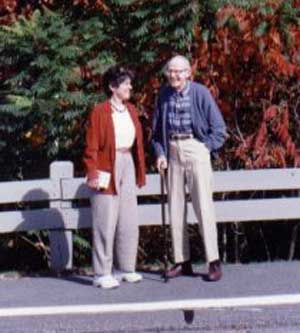 Elizabeth
White shirt,
Bow tie,
Shining eyes,
Ready smile -
Pictures from the past.

Hand in gesture,
Words so slow,
A mind in motion,
Teaching me -
Scenes from the past.

Plaid shirt, still body, sun reflection on glasses, quiet, quiet
appreciation of his son doing the taxes and his Sibelius in the air, and then once again...the hand, conducting, and once again, the smile. A memory for my heart, from February 27, 2000.