In Memoriam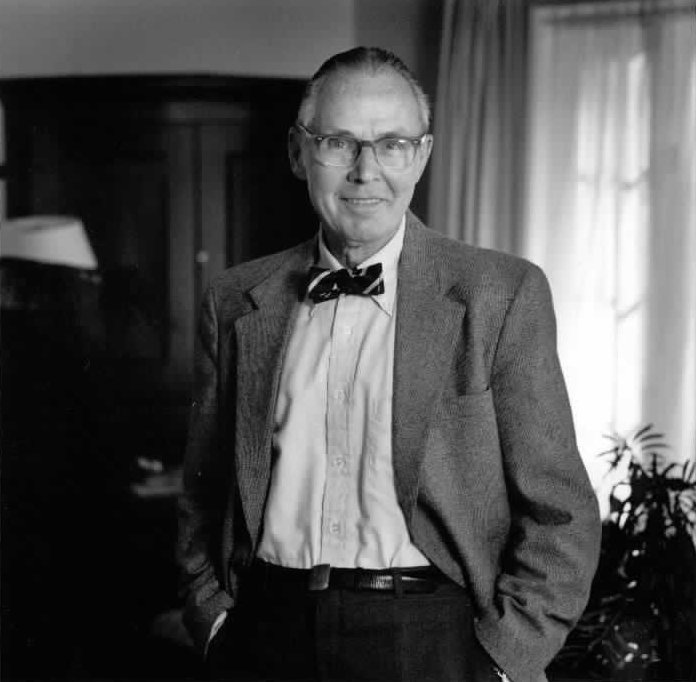 2/28/1908-3/14/2000
Professor emeritus, Harvard University, School of Business Administration
Bertrand Fox, 92, of Lexington, Massachusetts, nationally known economist and investment banking expert died March 14, 2000. Revered as a teacher, consultant and researcher, his passionate pursuit of excellence in all he did inspired both students and professionals throughout his extensive career.
He graduated from Northwestern University (Phi Beta Kappa) in 1929 with a double major in astronomy and mathematics following the career of his father Philip Fox, then earned his A.M. and Ph.D. in Economics at Harvard University. He taught at Williams College (Economics) from 1935 to 1949. From 1951 to 1973 he taught at the Harvard Business School, where he served as Director of Research from 1953 to 1968. He became the first to hold the Edsel B. Ford Chair of Business Administration in 1955 and in 1967 became the first holder of the Jacob H. Schiff Chair of Investment Banking. In 1984, on the 75th anniversary of The Harvard Business School, he was honored with the Distinguished Service Award.
From 1941 to 1945 he served as the director of the Military Requirements Division of the War Production Board in Washington, D.C. and also served as director of the Program and Statistics Bureau. From 1947 to 1962, he was an administrator for the Merrill Foundation for Advancement of Financial Knowledge. He was director of research for the U.S. Commission on Money and Credit from 1958 to 1962. He served on the board of directors of The Eberstadt Fund (which became Chemical Fund, then Alliance) and of Moore McCormick Inc. He was a co-founder of Cambridge Research Institute from which he retired in 1978.
He was a loving husband and devoted father, taking great pride in his children and their children. He loved participating in sports, playing football and track at Northwestern University. He was awarded the "Big Ten Medal" for achievement in scholarship and athletics as the top scholar athlete in the conference for his school. This passion carried over in his adulthood as he played tennis with joy and passion. He loved his many camping trips into the Canadian woods where he applied the skills learned as an Eagle Scout, skills he passed on to his children. He was an avid gardener and outdoorsman. His membership in the First Parrish Church of Lexington was a meaningful part of his time in Lexington, his home for forty five years.
He is survived by his wife, Patricia Noyes, his six children (Philip of Grosse Pointe, MI, Thomas (Elizabeth) of Washington, D.C., Kenneth (Jane) of Englewood, CO, Ann (Martin) Gulbransen of Sharon Center, OH, Peter (Susan) of Palo Alto, CA and Joan (Daniel) Fox-Bow of Yorktown Heights, NY), eight grandchildren and his sister Gertrude Tuttle of Tacoma, WA.
---
Conversations with Dad - transcription of Bert telling his life story to Joan
Family photos from the weekend of the memorial service
Photos from the last goodbye in Maine
Tributes by Family and Friends
If you would like to add to the tributes, please email anng at gulbangi dot com.